Ascenders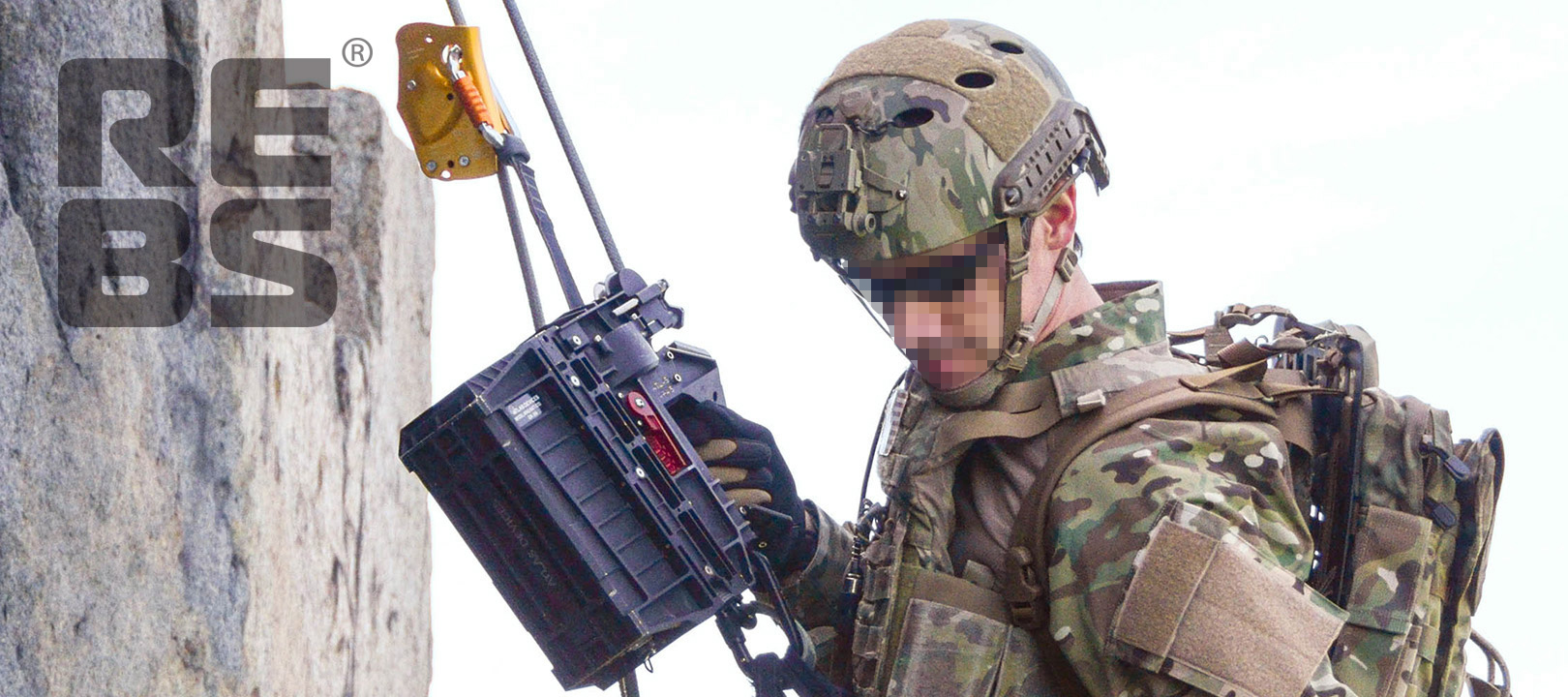 Atlas Powered Ascenders weigh the least, lift the most, and handle the entire range of climbing rope diameters without having to change parts.
Their compact size enable easy operation in confined spaces and challenging maneuvers.
Atlas Powered Ascender APA-5
Lightweight and powerful, the Atlas Devices APA-5 is a multi-mission device that hauls combat rescue loads, extends warfighter stamina, and reduces mission exposure.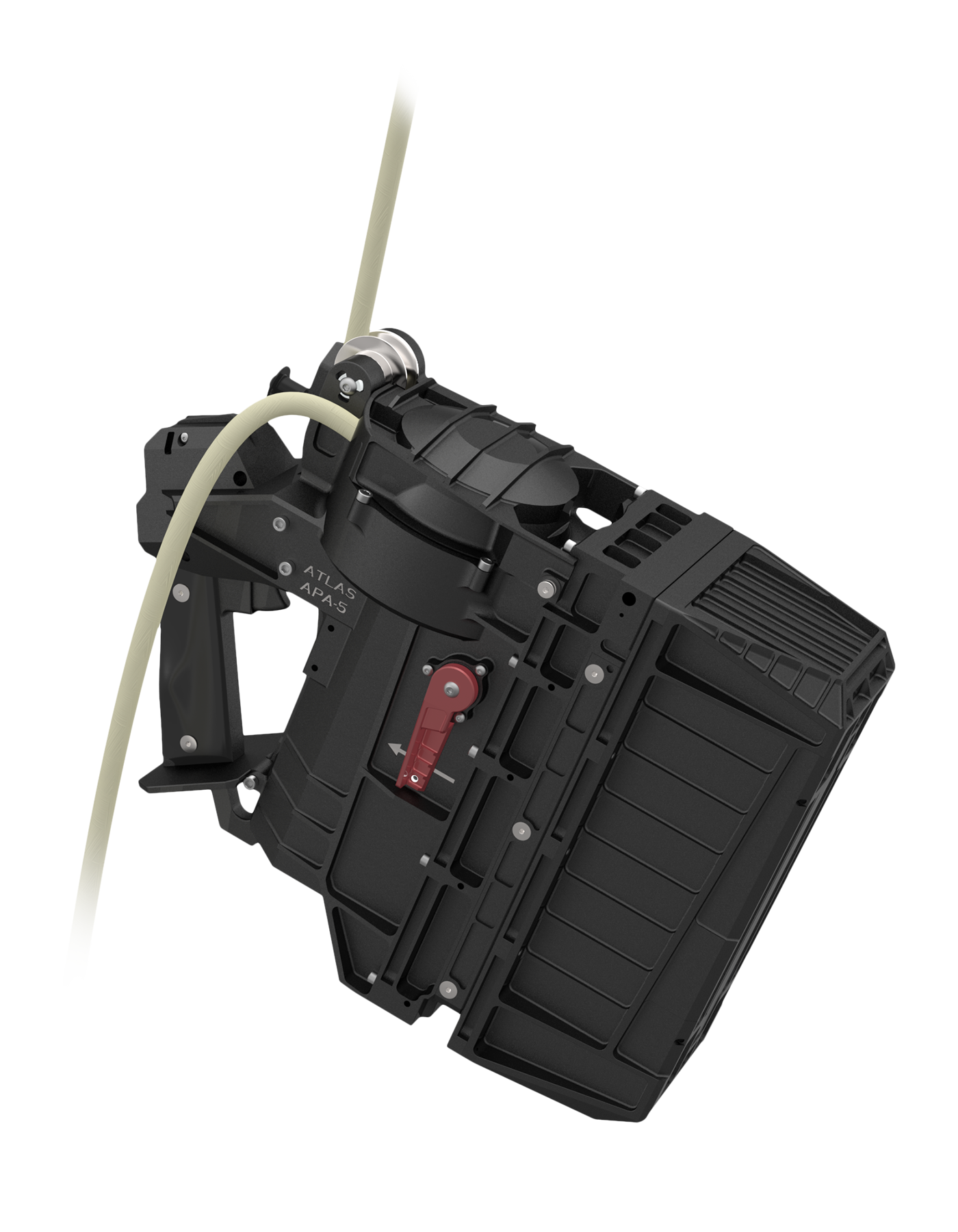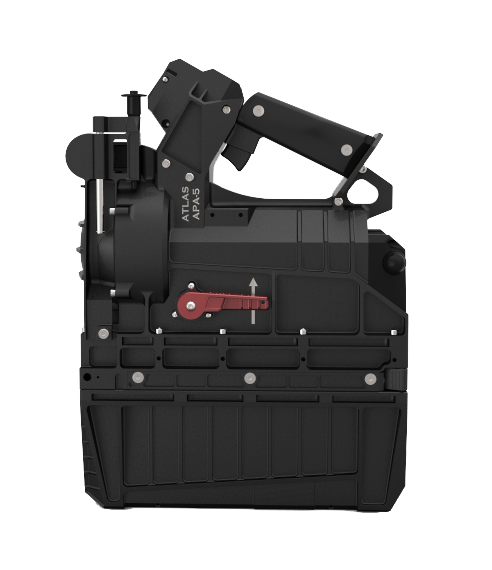 To achieve a tactical advantage, perform material haul, or rescue casualties, military doctrine often requires the ascent of men and materiel over steep obstacles in mountainous, urban, and maritime environments. This is a highly technical and physically exhausting task that consumes the warfighter and impacts mission planning. To eliminate the burden of vertical obstacles, Atlas Devices developed the APA-5.
Building upon its theater-proven predecessor, the Atlas Powered Ascender is a rugged, battery operated ascender that easily integrates into current SOPs and COTS climbing equipment. Whether operating at maritime depth, in a desert dust storm, or 100' AGL in a helicopter, the Atlas Powered Ascender is a force multiplier that effortlessly reduces time and exposure during vertical operations.
Lightweight
Designed for the dismounted warfighter, the ascender weight is about the same as two 150' lengths of 7/16" static rope.
Interchangeable Battery
A quick connect, powertool-like battery allows for on-the-fly swapping of batteries for extended operation, packload distribution, and improved mission planning.
Powerful
Able to lift over 600 lbs directly, the lightweight system improves force protection and reduces the operational footprint by replacing a 6-9 man haul team and complicated haul systems for CASEVAC missions.
Atlas Powered Ascender APA-3
Climbing, lifting, and hauling loads in a tactical or rescue scenario are dangerous, difficult, and time-consuming operations. The Atlas APA-3 enables portable, powered hoisting and ascent of standard climbing ropes to overcome these challenges.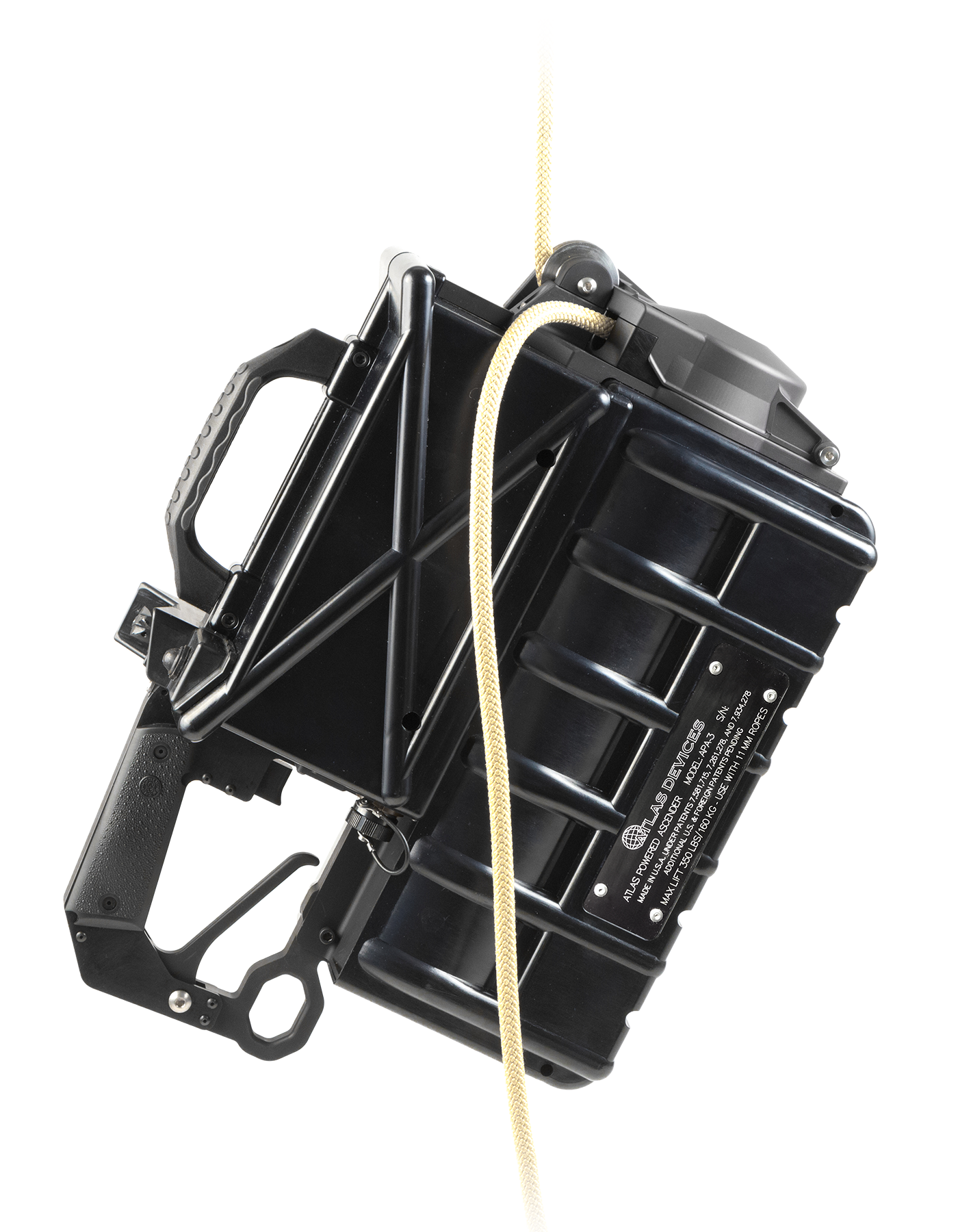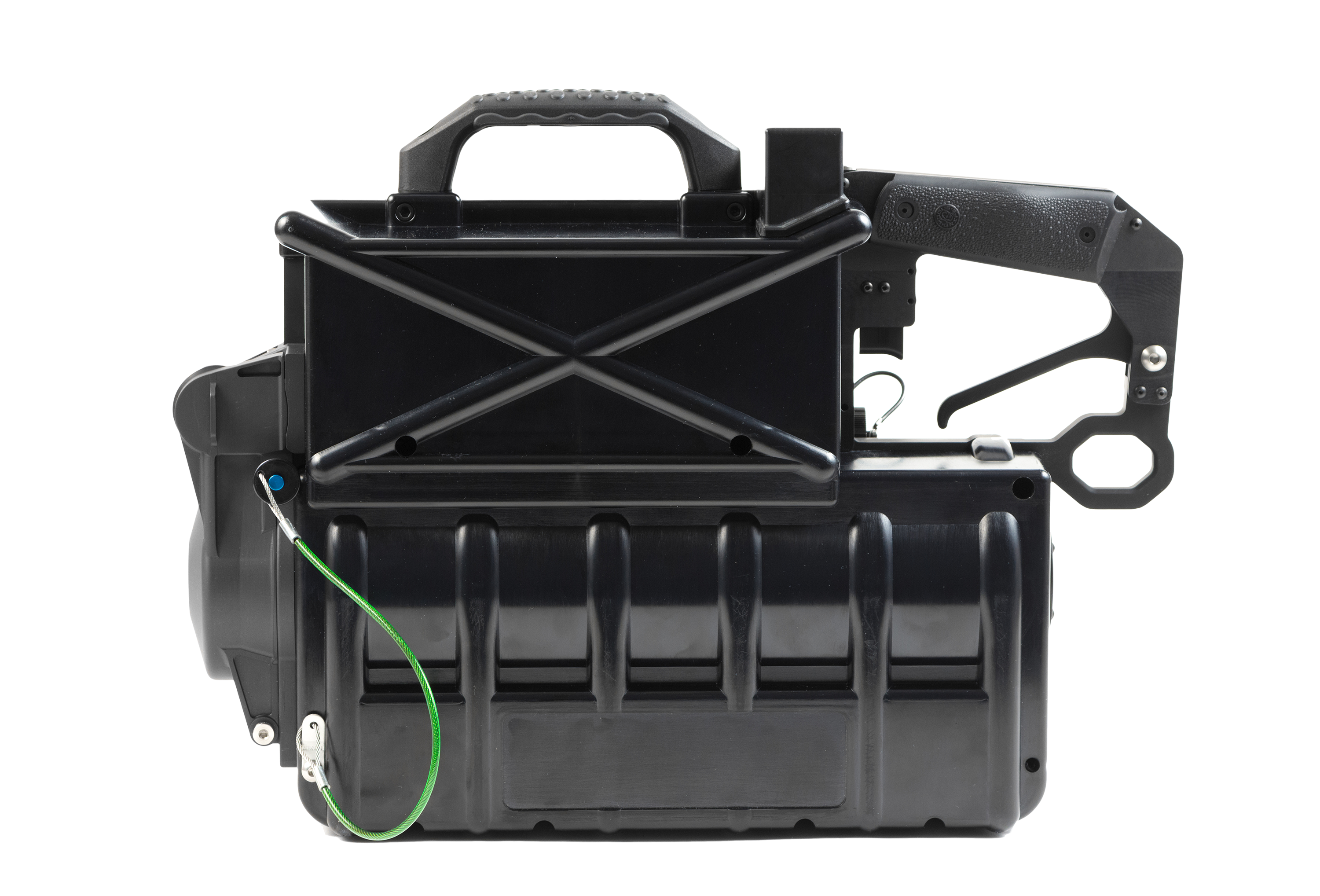 The APA-3 is a multi-mission tool that replaces the human effort in any lifting, climbing or hauling task. With just a rope and a carabiner, you can clip the system to a harness and "reverse rappel" up the side of a building at over 4 feet per second or lift loads up to 350 lbs. Because the APA-3 interfaces seamlessly with all standard climbing equipment, expanding its capabilities to suit a task is trivial.
Need a bigger lifting capacity for a rescue haul? Set up a 2:1 haul system with a pulley and lift 700 lbs. Theater-proven and with an important Safety Confirmation from the U.S. Army Test & Evaluation Command, the APA-3 is a simple and powerful force multiplier that helps you get the job done faster, easier, and safer.
Powerful
The APA-3 includes a high power, self-contained battery and motor that easily lifts heavy loads up to 350 lbs over hundreds of feet of rope on a single charge.
Versatile
Interfacing easily with all COTS climbing equipment, the APA-3 can be rapidly tailored to any climbing, lifting, or hauling task — vertical or horizontal.
Fast
Rather than needing separate setups for climbing vs. rappelling or lifting vs. lowering, the APA-3 enables up and down movements at the touch of a button — exponentially speeding up vertical positioning of heavy loads.